HikeWest is pleased to announce that seven bushwalking and hiking clubs will receive a total of approximately $14,000 in grants under HikeWest's new Club Support Program.
Congratulations to Action Outdoors Association, Bunbury Bushwalking Club, Bushwalkers of Western Australia, Hiking Club of WA, Perth Bushwalkers Club, Western Australian Family Bushwalking Club, and Western Walking Club, who will be using their grants for a range of projects and purchases consistent with the program objectives. The funded items include club promotional materials, shared hiking equipment, first aid kits, personal locator beacons, technology upgrades, website upgrades and leader training.
HikeWest member clubs were eligible to apply for up to $3000 in funding to support them to:
operate more efficiently and effectively
build capacity to successfully deliver hiking and bushwalking programs
promote and market their clubs
attract and retain members
offer skills development opportunities for members
develop the pool of activity leaders and volunteers.
The Club Support Program initiative has been made possible through the organisational funding support that HikeWest receives via the Department of Local Government, Sport and Cultural Industries. The funding follows recognition of HikeWest by the State Government in 2022 as a State Active Recreation Organisation and the pre-eminent representative organisation for hiking in Western Australia.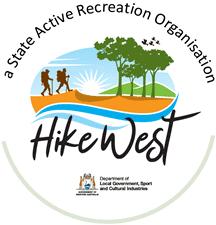 (Posted 9 June 2023.)
View more news updates