Western Walking Club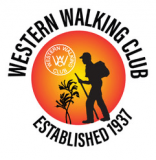 Bushwalks every weekend May to October.
Range of walks - track and off track. Not suitable for children.
Experienced walk leaders.
Weekends November to April, early walks in suburban areas.
Two annual walking camps in April and December,
Occasional weekends away,
Excellent social program.
Visitors always welcome.
Our Club was established in 1937 and is based in Perth.
Western Walking Club Location (approximate)