A life lived with passion & commitment can be the most rewarding. No wonder volunteers are among the happiest and most fulfilled people in our community.
This week is a time for us to say thank you again, not only to our recent WA Hiking Expo volunteers, but also to all those volunteers within our member clubs, other community groups and individuals for the many ways in which you support bushwalking participation. Thank you, amazing people!
Contact HikeWest to find out about volunteering to help hiking / bushwalking in WA.
For more information about National Volunteer Week click here.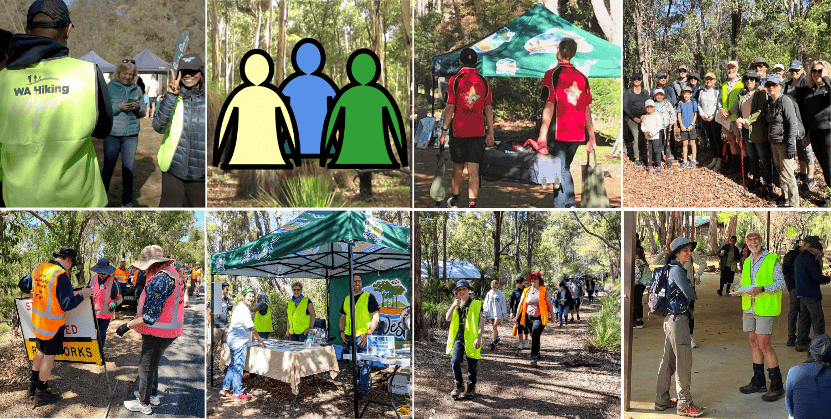 (Posted 14 May 2023.)
View more news updates