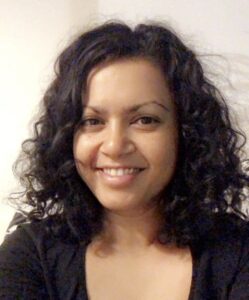 The HikeWest Board is delighted to announce the appointment of Meelee Soorkia to the role of Executive Officer. Meelee has held chair and senior management positions within not-for-profit organisations and has strong strategic and operational leadership experience. She has a diverse skill set gained across a range of industries, including community development, management consulting and book publishing. Her high-level business, project management and communication skills make her well suited to steering HikeWest through an exciting period of growth, and will put the organisation in a stronger position to advocate for and foster hiking / bushwalking in WA.
Meelee is also a passionate hiker and loves spending time in nature in WA and overseas. Some of her favourite hiking experiences have included the South West of WA, the Southern Alps of New Zealand and the Patagonia region in South America.
Meelee will commence in the role from 1 May 2023, working alongside previous Acting Executive Officer Dave Osborne during an initial handover period. Dave will continue in his capacity as President on the HikeWest Board.
Meelee will be working with the Board to deliver Hikewest's strategic objectives, including: encouraging more West Australians to walk in the great outdoors; connecting with hikers and strengthening our partnerships with member clubs; and improving access to quality bushwalking opportunities in WA.
Posted 16 April 2023.
View more news updates