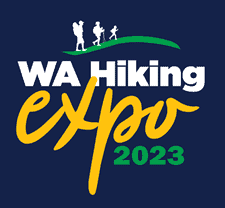 HikeWest will be delivering the next WA Hiking Expo at the Perth Hills Discovery Centre venue near Mundaring on Sunday 30 April 2023. Following on from the success of the inaugural Expo held in 2021, this will be another special opportunity to promote your relevant business, organisation or hiking club to the community. Guided hikes will also showcase hiking in the beautiful setting of Beelu National Park and Mundaring Weir. We hope that you'll join us at this wonderful free-entry event promoting bushwalking / hiking and encouraging participation.
Don't miss out on this special opportunity –  Register now online (link).
The 2021 event was strongly supported by exhibitors/stallholders and available stall sites were fully booked out prior to the event so we urge you to register your interest early, online. Those who have already contacted us earlier by email to express your interest will still need to register via the website now and complete the online form.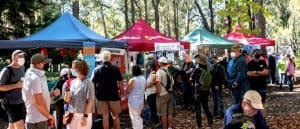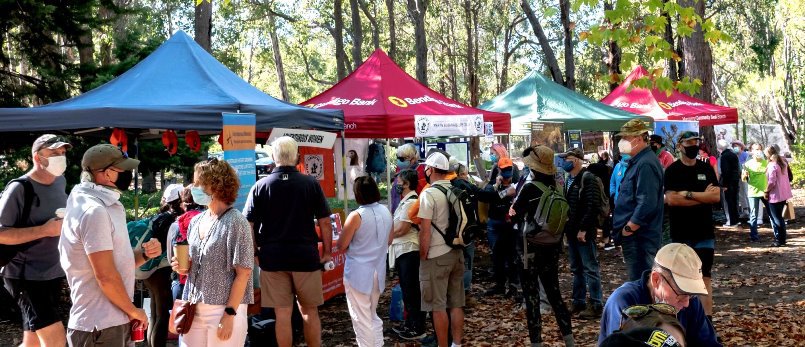 Details of the updated fee schedule for the various categories of stallholder are available when registering, along with other relevant info. You will again be able to apply for a vacant marquee site to erect your own branded marquee, or for a site with a marquee supplied and pre-erected for you.
The full range of exhibitors who attended the 2021 event can still be viewed temporarily on the 'Who's There' page on the Expo website. There was an excellent mix; including bushwalking clubs, guided walk operators, outdoor gear providers, and others, plus a range of family attractions, all attracting great interest and positive feedback from Expo visitors. This year the trail running community will also be well represented.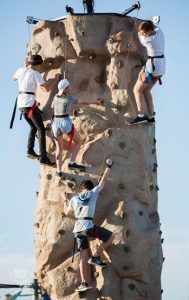 Intending exhibitors can contact us any time (via the website or by email  (enquiries@wahikingexpo.com.au) to discuss the Expo opportunities and/or if you are also keen and able to contribute in any other ways (eg through sponsorship or in kind support) to this exciting event for WA hiking. We are also able to offer promotional exposure and advertising opportunities for your business via the Expo website and via the Expo and HikeWest eNewsletters and Facebook pages which reach a large and relevant audience.
Help promote the Expo:  If you are keen to help promote the Expo, you can also download materials from the Marketing Toolkit available on the website, containing the Expo logo, and promotional photos (and the Expo flyer is coming soon!).
HikeWest looks forward to delivering another successful Expo for the community on 30 April 2023! We are delighted to again have the support of: DLGSC (Sport & Rec), providing the major funding of this free-entry event; and DBCA Parks & Wildlife Service for making the ideal venue available. We are also very grateful to our other key event sponsors / partners for their valued support:
Posted 6 Feb. 2023.
View more news updates