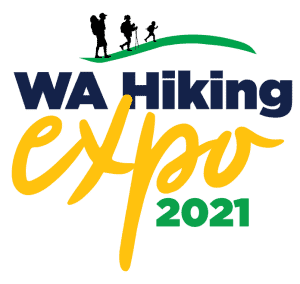 The WA Hiking Expo will be held on Sunday 2 May 2021 at the Perth Hills Discovery Centre venue in the beautiful setting of Beelu National Park, near Mundaring Weir. It's set to be a great event for the community and will provide a special opportunity to promote your relevant business, organisation or hiking club to the community. Guided hikes will also showcase hiking !
Don't miss out on this special opportunity!
Register now online (link).
Details of the fee schedule for the various categories of stallholder are available when registering, along with other relevant info. Apply for a vacant marquee site to erect your own branded marquee, or for a site with pre-erected marquee.Those who registered interest previously in March 2020 as intending exhibitors/stallholders will also need to re-register now as your own requirements and the Expo's may have changed since the earlier registrations.
Your support is welcome
Contact Expo Coordinator (also via the Expo website) to discuss the Expo opportunities and/or if you are keen and able to contribute in any other ways to this exciting new event for WA hiking or ). We are also able to offer Advertising opportunities for your business via the Expo website and via the Expo and HikeWest eNewsletters and Facebook pages which reach a large and relevant audience.
Help promote the Expo
If you are keen to participate in the Expo and to help promote it, you can also download a preliminary A5 flyer here for further e-distribution. There is also a Marketing Toolkit available on the website containing the Expo logo, the flyer, and promotional photos.
HikeWest is looking forward to delivering a wonderful Expo in 2021 and we hope that you'll again plan to join us at this wonderful new free-entry event for the community. The Expo is being presented by HikeWest, supported by DLGSCI, DBCA, Rotary Club of Mundaring and member club Western Walking Club. If you are also able to assist in any way, through funding support or in other ways, please contact us now!
Posted 6 Feb. 2021.
View more news updates