SEE BELOW 8 AMAZING PRIZES FOR HIKERS !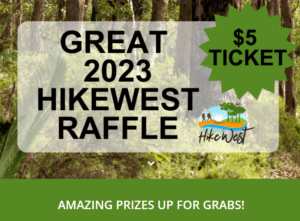 TICKETS FOR SALE ONLINE HERE NOW!
A prize pool valued at over $2700!
All keen hikers will want to be in the draw. Buy your tickets in the Great 2023 HikeWest Raffle by 7th May 2023 for the opportunity to win one of the eight wonderful prizes.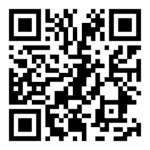 Proceeds from this raffle will support HikeWest's not-for-profit mission of promoting and fostering hiking/bushwalking in WA in this our 30th Anniversary Year.
Buy your Tickets now at $5 each.
THE PRIZES!…………..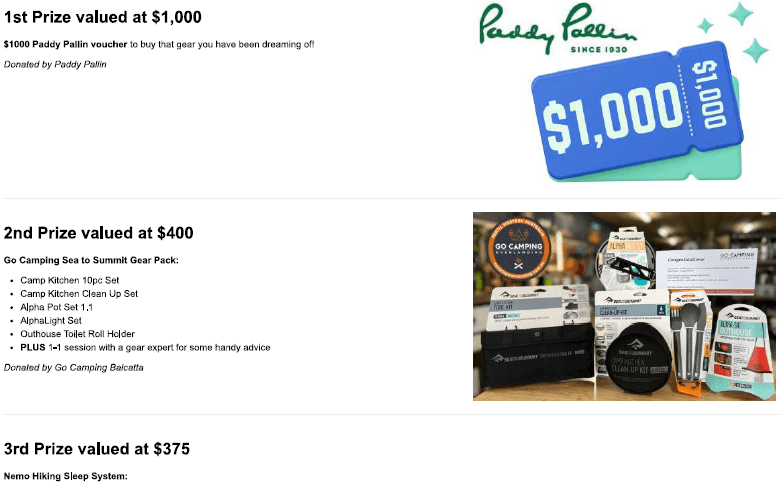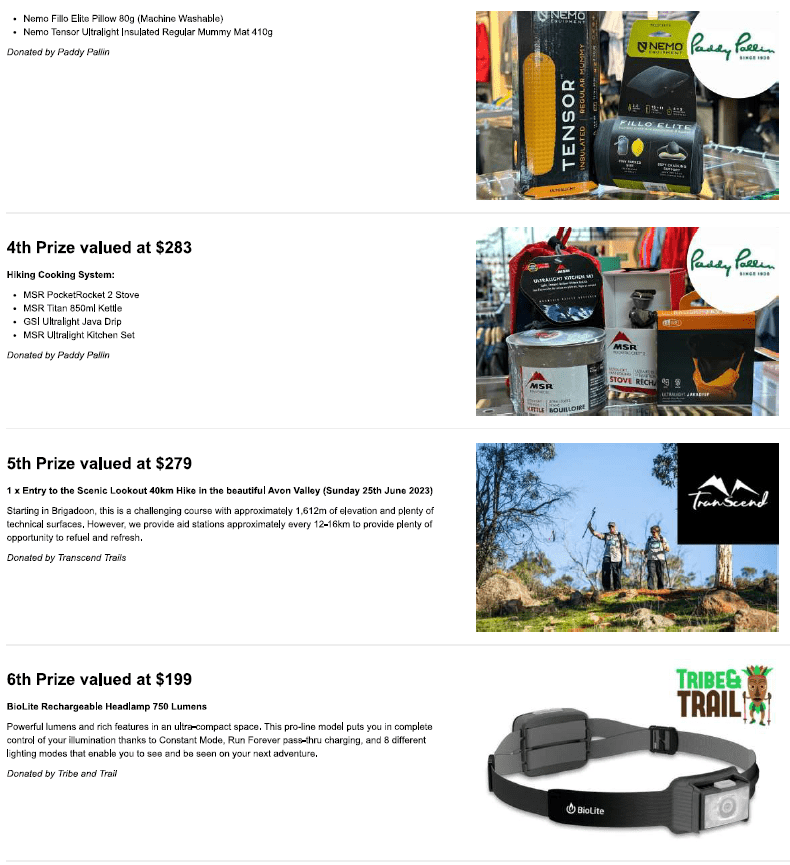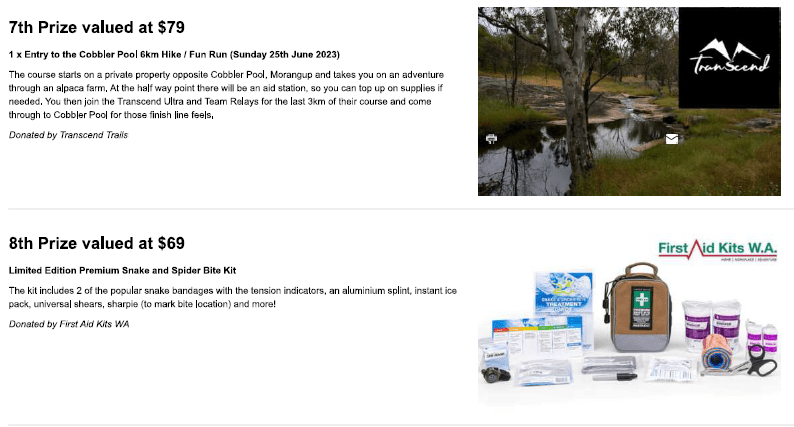 The above prizes have all been generously donated by the following WA businesses who want to support you in enjoying the great outdoors!
SPONSORS OF THE GREAT 2023 HIKEWEST RAFFLE

Raffle closes 7th May 2023.
Buy your Tickets now at $5 each.
Posted 13 April 2023.