Christmas Island Adventurers Inc.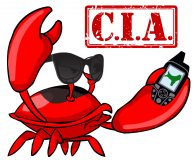 We love exploring our beautiful, rugged tropical island home.
We love our wildlife (especially our crabs), our limestone pinnacles, caves and the beautiful blue ocean that surrounds us.
We formed our club in 2019 to give people the tools and knowledge they need to safely explore off the beaten track.
Our walks range from a few hundred metres to several kilometers.
Members can join a guided walk or borrow equipment to go exploring.
We are keen to show off some of the amazing places our island has to offer to any visitors that love adventure and unspoilt nature.
Christmas Island Adventurers Inc. Location (approximate)